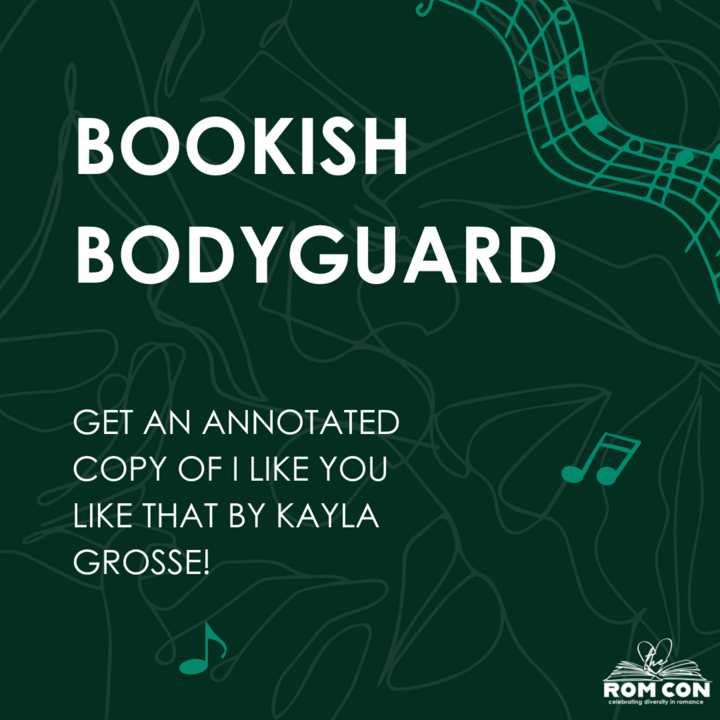 Get an annotated copy of I LIKE YOU LIKE THAT by Kayla Grosse. The annotations will include special commentary, real-life stories, notes, doodles, and funny thoughts and moments about each character!  There might even be a fun surprise included.
Book Synopsis:
Birdie Wilder and Liam Miller haven't spoken in ten years—but that's all about to change.
Tall and chubby sixteen-year-old Birdie Wilder thought she and her best friend Liam Miller were always meant to be more than friends. But after he harshly dashes her dreams of any romantic relationship between them, their friendship ends, and they find themselves at odds.
Ten years later, Birdie is a famous rock star traveling the world and proving that plus-size women can rock with the best of them; size never equals talent, and her adoring fans love her… maybe a little too much. When a stalker begins to threaten her safety, the label hires her a personal bodyguard. A bodyguard who just happens to be the subject of her hit songs, and the face of her teenage rejection, Liam Miller.
Recently recovered from a horrible accident in the line of duty, Liam Miller is Birdie Wilder's new bodyguard. Practically forced to take the job by his friend and roommate Ben, who also happens to be a friend of Birdie's, Liam tries to make the best of his new predicament. Though he's spent the last ten years avoiding Birdie, it's time to face the music.
Now reunited, the once teenage best friends must overcome their differences and repair everything that's broken, while dealing with the increasing threat of Birdie's stalker—which is only complicated further by their growing sexual tension.
Will Birdie and Liam be able to mend their hearts and move forward?
Or will the past be too much to handle?
This item will ship in January 2023
There will be no refunds or exchanges on contributions to this campaign, unless the event for 2023 is cancelled due to lack of funding secured through fundraising and sponsorships.
Here's the campaign
$185,800 raised
712 contributors
Steamy Lit Con is an event that is focused on celebrating diversity in romance. Our goal is to amplify the identities that have been systematically underrepresented in books and publishing.
Delete media item?
Delete this item from the media gallery? It will also be deleted from any related story update.
Set as ?
The campaign video will appear in social media and email.
The campaign cover picture will appear in social media and email.
The will appear at the top of your campaign page and in social media and email.
Reset ?
It won't be used as default in social media and email. The will remain in the media gallery.
It will be removed from the top of your campaign and won't be used as default in social media and email. The will remain in the media gallery.
Delete update
Delete this story update?
Any pictures or videos will remain in the campaign's media gallery.